IYANC Board of Directors
The IYANC Board of Directors each bring a wealth of business, marketing, yoga, and leadership experience to the organization. Our Board is responsible for guiding and setting policies for our yoga association in keeping with IYANC's mission:
To foster and inspire the learning, practice, study, and teaching of Iyengar Yoga throughout our region.
IYANC is a Non-Profit Organization
The primary interest of a business is the acquisition of wealth for the shareholders. That isn't what the IYANC is about. Rather, our non profit yoga organization was formed to forward the causes named in our mission statement. Our primary goal is to foster and develop a thriving yoga community following the teachings of B.K.S. Iyengar.
Unlike for-profit yoga studios, our non-profit yoga studios redistribute any income or revenue back into the organization, in order to further fund the pursuit of its goals. We aren't a commercial enterprise.
As a non-profit yoga organization, we generate revenue through classes and workshops, but we are largely funded by donations. To help support us in our cause, you can donate or volunteer at one of our non-profit yoga studios.
The Board of Directors
The Board meets monthly. If you are interested in serving on the Board of Directors please email excom@iyanc.org.
Hugh Molesworth
Hugh has been self-employed as a clinical and forensic psychologist for over twenty years.  Originally from Australia, he took his first Iyengar Yoga class in Sydney, his hometown, in 1976.  Over the last fifteen years his interest in yoga practice has grown as he has come to appreciate it as a process of self-inquiry. Hugh completed three years of the Art of Teaching program and plans to take further steps towards teaching in the future. He is honored to have the opportunity to serve on the Board to help the Institute move forward in its mission of fostering the practice of Iyengar Yoga.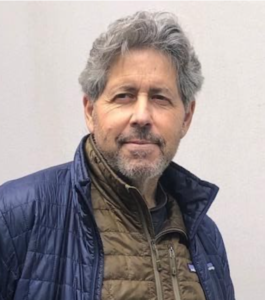 Bruce Lanyon
Bruce brings extensive experience in the corporate world of real estate, design and construction. He's led multi-disciplined teams in global real estate transactions for multinational corporations and mission driven organizations throughout his career. Companies with unique and diverse change efforts have relied on his leadership to help them succeed. Bruce has sat on multiple boards in the Bay Area and understands the unique needs of small businesses and non-profit organizations. He believes his 15 years of yoga and swimming the San Francisco bay provide him with the wisdom and sensibility towards all his interactions. He is honored to join the Iyengar Board during these challenging times and looks forward to helping us thrive.
Miri Aloni Rivlin
Miri holds an M.B.A in which she graduated with honors and a subsequent strong history in teaching. She is a Level 3 CIYT, C-IAYT and wishes to help spread the Iyengar Yoga method by joining the IYANC board. Miri envisions IYISF as a center to provide its community a variety of classes. Currently there is a wide range of levels & teacher offerings, and she intends to build a therapy class where students will be assisted with a practice that is specific to their individual aches and pains. In such a class we can address physical pain in the musculoskeletal layer, physiological issues and other severe conditions for those who need varying assistance.
Miri's website: www.mirisyoga.com
Miri's Facebook: Miri's Yoga
Miri's Instagram: mirialonirivlin
Nancy Goldenberg
I have spent the last 30 years as a serious Iyengar yoga student, and 40 as a practicing preservation architect. I am fascinated by how these two practices overlap and feed each other. The physical practice of yoga has allowed me to remain active in my profession, which requires climbing on and crawling around in old buildings. I doubt if I could still do the work I love if I hadn't committed to the practice of yoga. The philosophy has helped me with mental focus as well as understanding how to live as an ethical human. As a board member, I hope to help the institute with my skills in design, writing and business. Most of all, I am bringing my passion for the practice!
Bhuvna Ayyagari
Bhuvna has extensive background in strategy and growth in the Tech industry and has served on boards of early-stage startups. Bhuvna's passion for Yoga began as a young adult when she picked up her first copy of Light on Yoga. In yoga, she found commonalities with her childhood dance training in Bharatanatyam (a classical Indian dance form). She is a Level II certified Iyengar Yoga Teacher and continues to study with senior Iyengar teachers. Bhuvna believes that there is a Yoga for everyone and every condition and considers it her mission to spread the joy of Yoga.
Richard Billington
Richard is a retired, recovering computer scientist/software developer, last at the SRI AI Center. Iyengar Yoga has been a part of his life since 1976, and he's had many fine teachers over all those years including 4 unforgettable years with the inimitable Mary Palmer and Priscilla Neel in Ann Arbor. All of his teachers have given so much of themselves that Richard is aiming, through his position on the Board, to give as much as he can back to the Iyengar yoga community. His hopes are that we can continue and improve support for teachers, reach out further into the surrounding communities to engage more people in yoga practice, and to continue to chart a course for the institute in its ever evolving place in the Iyengar Yoga community.
The Staff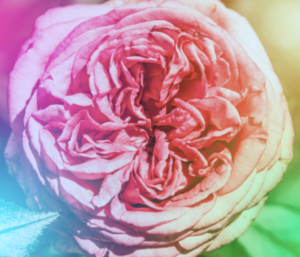 Janice Langlois
Business Manager
Janice comes to IYISF from the world of business where she spent several years working in Financial Management, graphics, writing, marketing and volunteering for the Red Cross. Her early educational background is in science and health, and she spent the last three years studying nutrition, psychology and health coaching.  She now has a thriving health coaching business and is also an avid photographer. Janice's goal is to learn more about the health benefits of Iyengar Yoga and hopes to bring her business expertise to the Institute to help expand and grow the community.
Elizabeth Johnson
Elizabeth was 15 when she first practiced yoga in her high school gym class and found a wonderful new way to nurture her body and mind. Over a decade on, she has maintained a steady practice and is eager to support others in their discovery and practice of yoga. After moving from Los Angeles, Elizabeth joined the IYISF community as the Studio Coordinator in July 2021, bringing with her a background in sales and academia. She is very excited to bring her skills and enthusiasm to the institute to help support the practice of Iyengar Yoga. Elizabeth is also an avid reader and loves to browse local bookstores whenever she can.
Magi Khoo
Yoga brought joy, ease, and freedom to Magi's life – balancing a hectic corporate world and grad school over a decade ago to the eventual departure from corporate America that she had only dreamed about as a kid in Malaysia. In addition to a business degree and MA in education, Magi brings 15+ years of experience in higher education development, educational public broadcasting and textbook publishing sales. After a year-long travel break from her corporate life in 2010, Magi returned to San Francisco where she assisted with two yoga studio management in various capacities while embarking on teaching yoga around the city.
Katie Salamy
Client Services Associate
Katie has been a dancer since she was 2, and has always had a passion for kinesthetics and movement of the body. She discovered yoga in college, and has recently begun yoga practice as a means of self care and of prioritizing wellness. Some of Katie's interests include art, music, fashion, and nature.
Sophia Tercero
Client Services Associate
Sophia's curiosity about holistic healing arts and practices began when she was a teenager. It started with one crystal stone which turned into a collection and a lifelong learning of their healing benefits. Sophia graduated from the National Holistic Institute in 2001 as a Certified Massage Therapist and Healing Practitioner. In her massage practice, she combined crystal stone, flower essence therapy and Reiki energetic work.
Sophia has over 25 years of experience in customer service and is a long-time volunteer with Glide Foundation helping feed the homeless. Sophia is thrilled to be a part of IYISF, that cultivates positive energy.
Jason Siroonian
Client Services Associate
Looking back, Jason wonders why he didn't find yoga earlier in life, especially after enjoying gymnastics and dance in his teens and 20's. He eventually did find himself in a studio with an Iyengar teacher and has been doing yoga ever since. Although the pandemic deepened his home practice, he's thrilled to be taking in-person classes at the IYISF and working as a member of the front desk staff. He's thankful for the community that yoga provides.
Jason's career was largely in public service in Canada (Statistics Canada) and the U.S. (Federal Reserve), managing data collections for research and policy. Currently, Jason enjoys creating ceramics at the Sharon Art Studio and volunteering in the native plant nursery at the Sutro Stewards. After years of playing Sudoku, he's become a Wordle fan!