IYANC Board of Directors
The IYANC Board of Directors each bring a wealth of business, marketing, yoga, and leadership experience to the organization. Our Board is responsible for guiding and setting policies for our yoga association in keeping with IYANC's mission:
To foster and inspire the learning, practice, study, and teaching of Iyengar Yoga throughout our region.
IYANC is a Non-Profit Organization
The primary interest of a business is the acquisition of wealth for the shareholders. That isn't what the IYANC is about. Rather, our non profit yoga organization was formed to forward the causes named in our mission statement. Our primary goal is to foster and develop a thriving yoga community following the teachings of B.K.S. Iyengar.
Unlike for-profit yoga studios, our non-profit yoga studios redistribute any income or revenue back into the organization, in order to further fund the pursuit of its goals. We aren't a commercial enterprise.
As a non-profit yoga organization, we generate revenue through classes and workshops, but we are largely funded by donations. To help support us in our cause, you can donate or volunteer at one of our non-profit yoga studios.
The Board of Directors
The Board meets monthly. If you are interested in serving on the Board of Directors please email excom@iyanc.org.
Hugh Molesworth
Hugh has been self-employed as a clinical and forensic psychologist for over twenty years.  Originally from Australia, he took his first Iyengar Yoga class in Sydney, his hometown, in 1976.  Over the last fifteen years his interest in yoga practice has grown as he has come to appreciate it as a process of self-inquiry. Hugh completed three years of the Art of Teaching program and plans to take further steps towards teaching in the future. He is honored to have the opportunity to serve on the Board to help the Institute move forward in its mission of fostering the practice of Iyengar Yoga.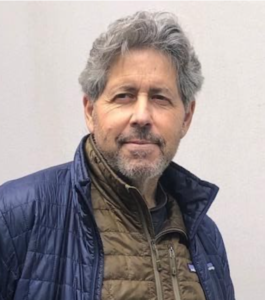 Bruce Lanyon
Bruce brings extensive experience in the corporate world of real estate, design and construction. He's led multi-disciplined teams in global real estate transactions for multinational corporations and mission driven organizations throughout his career. Companies with unique and diverse change efforts have relied on his leadership to help them succeed. Bruce has sat on multiple boards in the Bay Area and understands the unique needs of small businesses and non-profit organizations. He believes his 15 years of yoga and swimming the San Francisco bay provide him with the wisdom and sensibility towards all his interactions. He is honored to join the Iyengar Board during these challenging times and looks forward to helping us thrive.
Miri Aloni Rivlin
Miri holds an M.B.A in which she graduated with honors and a subsequent strong history in teaching. She is a Level 3 CIYT, C-IAYT and wishes to help spread the Iyengar Yoga method by joining the IYANC board. Miri envisions IYISF as a center to provide its community a variety of classes. Currently there is a wide range of levels & teacher offerings, and she intends to build a therapy class where students will be assisted with a practice that is specific to their individual aches and pains. In such a class we can address physical pain in the musculoskeletal layer, physiological issues and other severe conditions for those who need varying assistance.
Miri's website: www.mirisyoga.com
Miri's Facebook: Miri's Yoga
Miri's Instagram: mirialonirivlin
Patti Martin
Patti Martin is a warm, encouraging and upbeat teacher who inspires confidence in her students to explore their potentials. Patti is inclusive and respects differences in students; she patiently nurtures the physical and mental evolution that comes with the practice of yoga. Patti is inspired by every person working hard to be better. Her favorite poses are those that she finds difficult, but within reach—those that require focus, faith, dedication, and practice. Patti's favorite yoga sutra is 1.33: Through cultivation of friendliness, compassion, joy and indifference to pleasure and pain, virtue and vice respectively, the consciousness becomes favorably disposed, serene and benevolent.
Patti formerly served on the Board of Directors for the Iyengar Yoga Association of Northern California (IYANC) and the Iyengar Yoga National Association of the United States (IYNAUS).
Maryann Shinta
Maryann Shinta brings to IYANC & IYISF her experience as a career fashion industry executive where she developed broad business skills together with an understanding of marketing and management. She is committed to volunteerism and helping her community through participation with Project Homeless Connect and Habitat for Humanity. Maryann served as an active Board Member for the Del Sol Performing Arts Organizations for 7 years.  There she learned about nonprofit finance, development, event planning and the grant making process.

Maryann began her practice of Iyengar Yoga in 1998. She became a CIYT Introductory II teacher in 2017 and enjoys teaching the physical, psychological and emotional benefits of Iyengar Yoga.  Maryann currently teaches Iyengar Yoga at the YMCA Embarcadero and subs at IYISF.
The Staff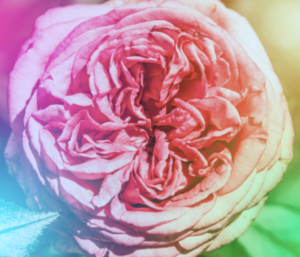 Janice Langlois
Janice comes to IYISF from the world of business where she spent several years working in Financial Management, graphics, writing, marketing and volunteering for the Red Cross. Her early educational background is in science and health, and she spent the last three years studying nutrition, psychology and health coaching.  She now has a thriving health coaching business and is also an avid photographer. Janice's goal is to learn more about the health benefits of Iyengar Yoga and hopes to bring her business expertise to the Institute to help expand and grow the community.
Elizabeth Johnson
Elizabeth was 15 when she first practiced yoga in her high school gym class and found a wonderful new way to nurture her body and mind. Over a decade on, she has maintained a steady practice and is eager to support others in their discovery and practice of yoga. After moving from Los Angeles, Elizabeth joined the IYISF community as the Studio Coordinator in July 2021, bringing with her a background in sales and academia. She is very excited to bring her skills and enthusiasm to the institute to help support the practice of Iyengar Yoga. Elizabeth is also an avid reader and loves to browse local bookstores whenever she can.
Magi Khoo
Yoga brought joy, ease, and freedom to Magi's life: balancing a hectic corporate life and grad school over a decade ago and the eventual departure from corporate America that she had only dreamed about as a kid in Malaysia. In addition to a business degree and masters in education, Magi brings a breadth of experience from higher education development, educational public broadcasting and textbook publishing. After a year-long travel break from her corporate life, Magi returned to San Francisco where she assisted with two yoga studio management in various capacities before embarking on teaching yoga full time.
Trish Mihalek
Client Services & Special Projects Associate
Yoga has been an essential part of Trish's life for over 14 years. She started her practice in the Integral and Anusara yoga traditions to provide relief from back pain, increase mobility, and to cultivate a stronger mind and body connection. As Trish transitioned into her 50s, with consideration for continued physical and emotional well-being, she embraced the science and philosophy of Iyengar yoga. Her work at the Institute fulfills her desire to support the Iyengar community in inspiring one another to continue the mission of the Association. Trish is immensely grateful to the inspiring teachers who have enriched her life with their teachings.
Janelle Godoy
Client Services Associate & Social Media Coordinator
Janelle joined IYISF in February 2020 as a Client Service Associate, and recently began assisting the IYISF Marketing Manager with Social Media efforts. Janelle brings a wealth of volunteer experience, five years of customer service experience, and a Bachelor's degree in Marketing and Graphic Design from San Francisco State. She enjoys bringing her positive energy, skills, and knowledge to support IYISF in any way she can. Janelle's further interests and hobbies include yoga, design, traveling, and cooking.
Lauren Pace
Client Services Associate
Lauren has always loved the movement and calming aspects of yoga. She has been practicing for a few years now and enjoy all types of yoga. She especially loves the sense of community that yoga brings.