Kids Yoga
IYISF Kids and Teens 4-Week Yoga Series
with Virendra Naik
NOVEMBER Session is OPEN for registration!
Yoga will spark your child's creativity and imagination and help them develop important life skills, like problem solving, focus and a positive mind set.
Your kids and teens will be hooked on yoga after experiencing how exciting and fun yoga can be learning from Virendra Naik. He teaches the children classes at the Ramamani Iyengar Memorial Yoga Institute, teaching all the way from Pune, India! A real treat, as he has been trained directly by the Iyengar family. Organized by CIYT Amita who studies with the RIMYI teachers.
Recordings are available for 30 days
Kids Yoga: A 45 minute fun and playful active class for 7-11 years old focused on their developmental years and growth.
Teens Yoga: A one hour exciting and challenging, active asana class for 12+ years old focused on building strength and developing minds and analytical and reasoning skills.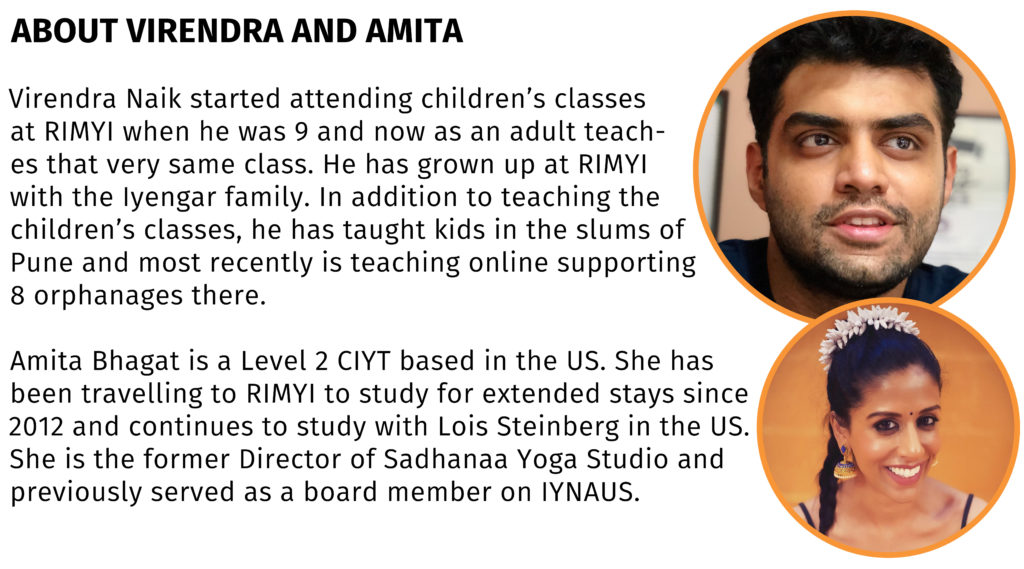 Photo credits: Ruchi, Virendra, Amita, Daniela R. and Vecteezy.